The Systemic Investor Response Mechanism (SIRM), a World Bank Group product, is an early warning tool used to identify and resolve investor issues that arise from government conduct before they result in negative impacts, such as escalating to international litigation or threatening existing or planned investment. FIAS support for the SIRM helps mitigate political risk and allows for increased foreign direct investment (FDI)..
As part of FIAS's overall goal of expanding market opportunities, FIAS-supported advisory projects seek to create products specifically for investment policy and promotion (IPP). One such product is the WBG's Systemic Investor Response Mechanism (SIRM), a mechanism designed to closely monitor investment grievances and assess if an issue is at high risk of escalating to a full-blown dispute, impacting existing or planned investments.
In global investor surveys, political risk relating to government conduct has consistently ranked as an authoritative factor leading to foreign direct investment (FDI) withdrawals and cancelations. With the SIRM, FIAS is on the ground working on expanding investment by closely monitoring political risk and improving investment climates by addressing investor problems at an early stage.
The SIRM is being utilized in numerous countries worldwide: Bosnia and Herzegovina, Colombia, Ethiopia, Georgia, Iraq, Mongolia, Rwanda, and Vietnam. As of November 2019, the eight SIRM pilot projects involving 61 grievance cases led to verified data concerning eight resolved instances, which resulted in the retention of $229 million in investment and $20 million in expanded investment.
The tool was also used as part of the Bank Group's response to the COVID-19 pandemic, collecting data on the impacts and IPAs' responses from 46 national agencies across six regions. With the survey data, FIAS-support project teams intend to implement policies to fast-track investor grievance management mechanisms (IGM) to address complaints and ensure a quicker economic recovery and future resiliency.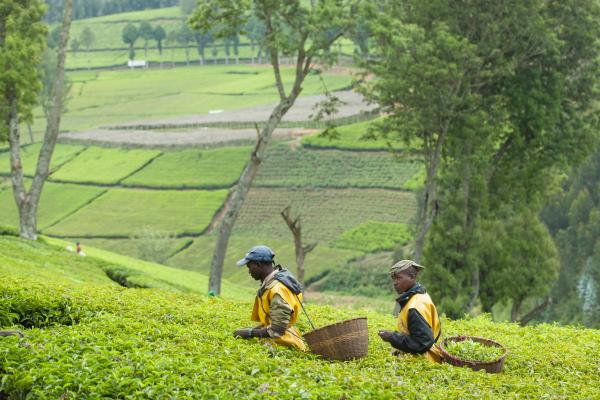 Harvesting at Kitabi Tea Processing Facility in Kitabi, Rwanda (Photo: World Bank, A'Melody Lee)