FIAS is stepping up its efforts in fostering inclusive development and job growth, in line with the Gender and Inclusion cross-cutting theme in the FIAS strategy. FIAS is supporting the World Bank Group's Advisory Assistance Program on Women, Business & the Law Initiative for Africa in partnership with the Norwegian Agency for Development Cooperation (Norad). 
Gender equality in law is crucial for a wide range of outcomes, including higher female labor force participation, more women in government, and a lower wage gap. Equality of opportunity allows women to make the best choices for them, their families, and their communities. Still, legal restrictions constrain women's ability to make economic decisions, which can have far-reaching consequences.
Women in Africa can face discriminatory laws and regulations at every point in their economically active life, limiting their employment and business opportunities. On average, married women throughout the region have just over two-thirds of the legal rights that men have. A WBL survey of Sub-Saharan Africa identified several significant legal gaps affecting women's economic opportunities:
43 countries have rules posing obstacles to women starting and running a business

43 countries have no legal protections against gender-based creditor discrimination

31 countries bar women from working in specific industries

18 countries have no legal protection women from domestic violence and women have no legal right to remarry

16 countries have no legal protections against sexual harassment in the workplace
The WBL Advisory Initiative for Africa seeks to encourage governments to guarantee the full and equal participation of women in the economy. The program aims to achieve this goal by working with governments in the design of gender-equal laws and their implementation and dissemination. Priority countries are being selected through consultations with clients based on criteria including client commitment to reform, the degree of discrimination, and the likelihood of positive outcomes. Gabon, Mauritania, Rwanda, Somalia, and Togo have been selected to pilot reform implementation. Additional countries that have expressed interest and are under consideration for the program are Côte d'Ivoire, Senegal, Sierra Leone, and Uganda.
Under the WBL Initiative for Africa, specialized teams of experts engage in reform dialogue with client governments and relevant stakeholders to define clear reform objectives related to the country's long-term strategic vision. Technical assistance is demand-driven, following a clear indication by the client that there is a commitment to reform, with priority given to low-income and FCV countries. The team works with clients to identify legal and regulatory gaps and restrictions on women's participation in the economy and deliver actionable policy recommendations for reform. Project teams intend to offer policymakers a roadmap for creating opportunities for women's employment in the private sector and support client countries with the drafting, amending, and repealing of relevant legislation.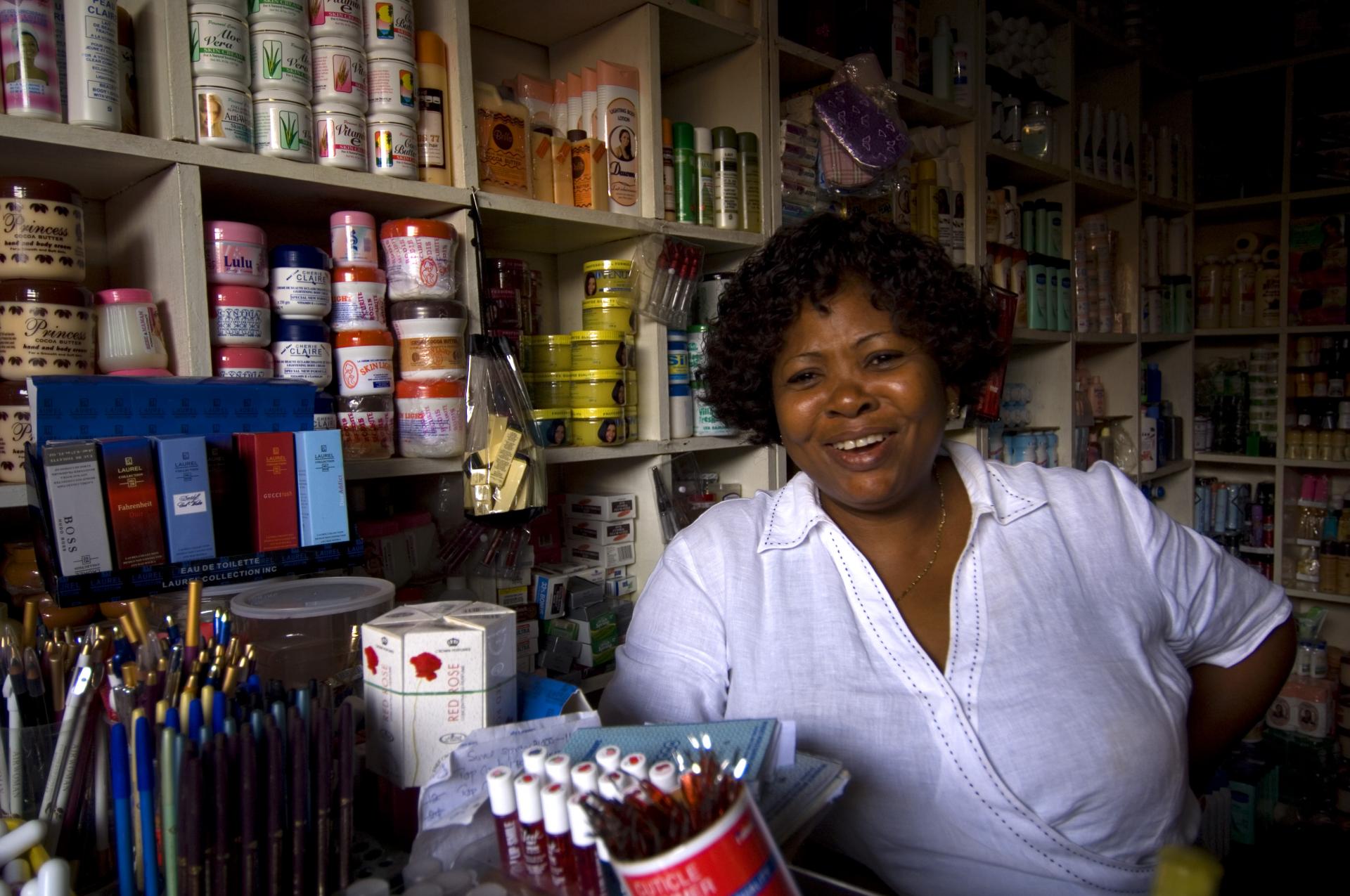 A woman working in a small shop in Ghana. (Photo: World Bank, Arne Hoel)