FIAS is committed to supporting IFC's new growth strategy, called "Upstream," working to create, deepen, and expand markets and imagine, design, and implement investment projects. IFC Advisory Services supported by FIAS are prioritizing new projects designed to prepare low-income countries and fragile states to attract new investment opportunities for IFC and private sector partners. 
As part of the Upstream strategy, FIAS is supporting cutting-edge projects in areas where FIAS-supported interventions and ingenuity have the potential to lead to new investment and create substantial growth. Working Upstream means combining the IFC's roles as a bank and entrepreneur to bring private sector solutions and investment—the key to addressing the world's most significant development challenges. Upstream is unlocking and creating new market opportunities in which IFC acts as a willing and likely financing partner within five years. This coordinated and integrated Bank Group approach is proactive, aimed at long-term business development, and serves as a necessary precursor for traditional investment activities. Upstream creates conditions that will result in private sector investments in countries where bankable projects are not yet available, and significant development challenges exist, such as in low-income countries and states affected by fragility, conflict, and violence (FCV)—priority areas for FIAS.
In the COVID-19 context, FIAS-supported Upstream projects aim to develop a pipeline of investment opportunities and specific investable projects, allowing client countries to accelerate their recovery from the pandemic-induced economic downturn and build more robust and more resilient economies. Given the severe contraction in global investment generally, and foreign direct investment to developing countries in particular, the Upstream approach is all the more relevant now, especially in Sub-Saharan Africa, IDA, and FCV countries.
Supporting advisory services that foster increased private sector investment is nothing new to FIAS. A focus on creating the conditions for private sector-led growth has been the core element of FIAS-supported advisory services since IFC launched the facility in the mid-1980s. FIAS will continue to deliver economy-wide advisory to client country governments, helping them improve their Doing Business ratings by reducing red tape involved in starting and growing a business. FIAS support for Upstream entails a greater emphasis on sector-specific work in areas such as agribusiness, tourism, manufacturing, and services, a trend that has already been underway within the FIAS program. And Upstream particularly envisions helping set the stage for investments in which IFC is a participant. The shift in emphasis means that FIAS-supported work is engaging a broader spectrum of IFC teams providing client-facing advisory services. Upstream-designated projects supported by FIAS align with Bank Group and country strategies and are designed to have a clear line of sight to investment with measurable development impact.
FIAS-supported analytical projects that identify both constraints and opportunities in client country economies will play a pivotal role in realizing the Upstream vision. FIAS support for the in-depth Country Private Sector Diagnostics (CPSDs) and sector deep dives informs Upstream projects, allowing for new investment with measurable effect. FIAS support for Upstream will enable the Bank Group to serve a catalyst for billions of dollars of new private investment that will generate new jobs and opportunities, ultimately, making progress towards the Twin Goals of ending extreme poverty and promoting shared prosperity.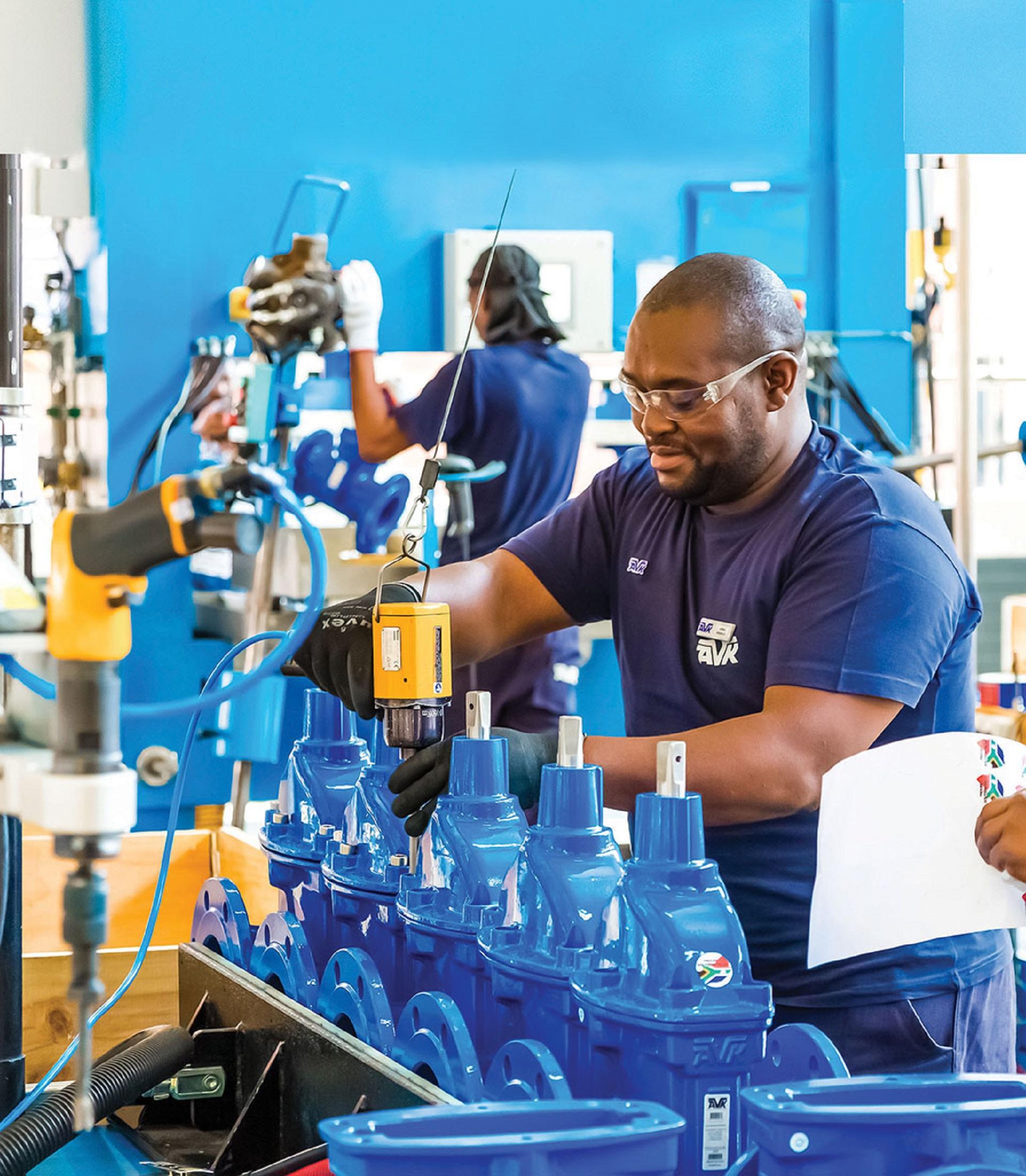 Worker operating industrial valve machine in a factory in Johannesburg, South Africa. Bigstock photo