Mali is a vast, mostly arid country with a population of almost 18 million and a highly undiversified economy vulnerable to commodity price fluctuations and the consequences of climate change. High population growth and drought have spurred food insecurity. Political instability, marked by a military coup in 2012 and occupation of northern regions by armed groups, has added downward economic pressure on this IDA and FCS country. A presidential election in 2013, local government elections in 2016, and peace negotiations between the government and two rebel factions preceded the establishment in July 2017 of the Sahel Alliance by the European Union, France, Germany, United Nations Development Programme, African Development Bank, and World Bank Group to assist with regional stabilization.
Unfavorable investment climate remains a critical constraint for businesses. Before the crisis, the country was one of Sub-Saharan Africa's strongest investment climate reformers, closing the distance to the Doing Business frontier by more than 6 percent from 2007–2012. Severe constraints on businesses persist despite these earlier reform efforts.
The investment promotion work has helped in the development of a corporate strategy, training, and coaching for API Mali, the national investment promotion agency and the organization of an investor forum held in December 2017. Much of this work is directly linked to the $30 million World Bank Mali Support to Agro-industrial Competitiveness that has an objective to increase the processing of agricultural products for targeted value chains, including expansion of mango processing, rehabilitation of rural roads, and modernization of harvest facilities. The lending project includes an outreach program to generate investments in horticulture and animal feed sectors by improving Mali's image as an agribusiness location and by generating a pipeline of agribusiness investors and converting leads into actual investments.
Mali also participates in the Invest West Africa program, supported by FIAS and aimed at generating greater investment and increasing access to finance through such means as a warehouse receipts system of collateral, and the FIAS-supported OHADA Uniform Acts legal reform initiatives. An FY18 reform in Mali made enforcing contracts easier through a new law that regulates all aspects of mediation as an alternative dispute resolution mechanism.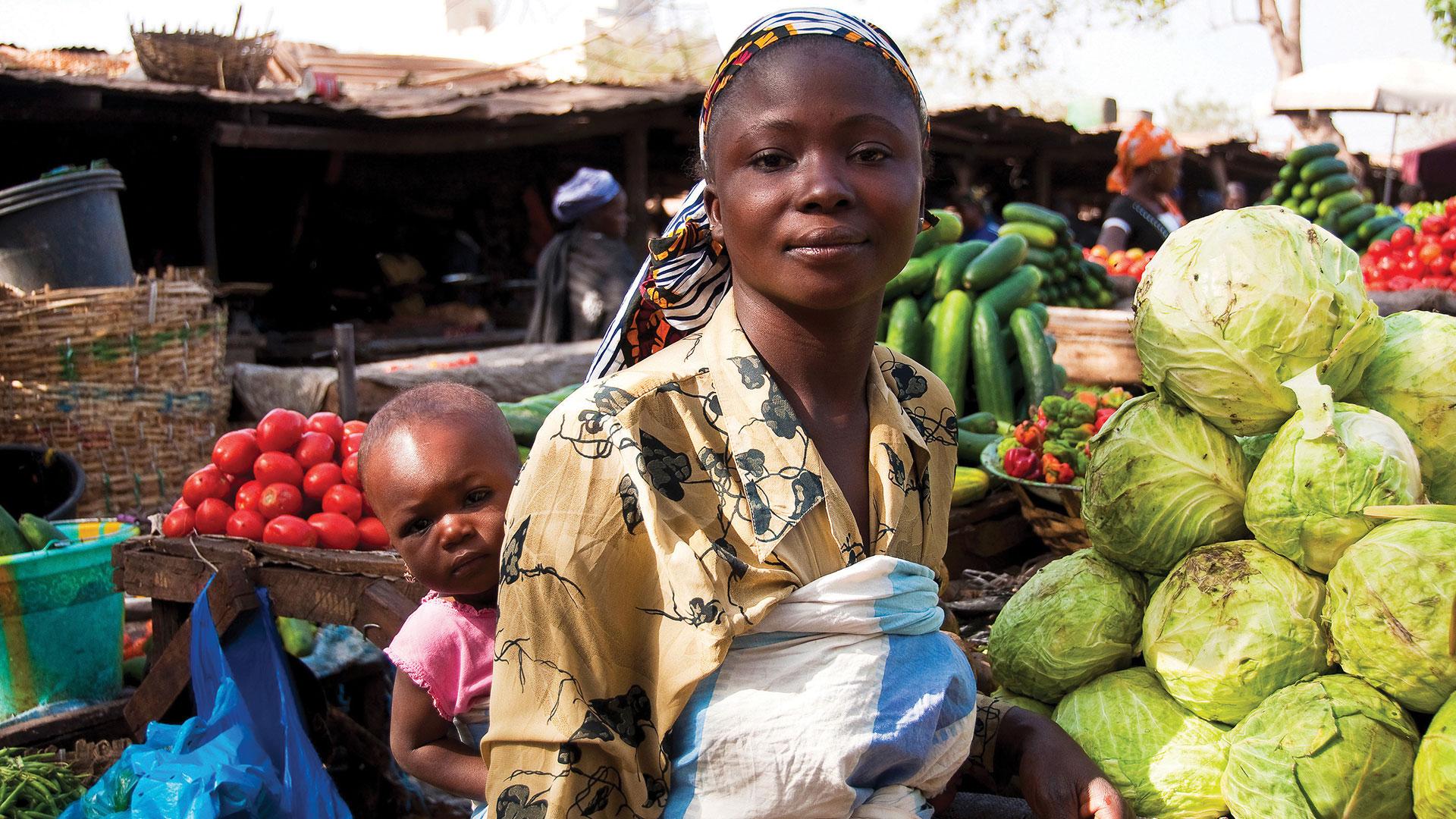 Vegetable stand owner carries her daughter on her back at an open market in Bamako, Mali (Photo: Bigstock)